Surabaya's Upscale Meeting Rooms
​Host Successful Events at Vasa Hotel
​Boasting first-class meeting rooms and personalized event planning and catering, Vasa Hotel Surabaya is the perfect location for your business gathering in West Surabaya.

Designed to accommodate signature events that leave a lasting impression, the impressive array of event spaces is topped by our professional service, stunning accommodation, and amenities with safety, hygiene, and personalized standard.

Encompassing more than 15,000 square feet of meeting space, our flexible event venues can accommodate everything from a board meeting for ten executives to a general session for 2,000 delegates.

​Allow our experienced planners and caterers to match the perfect event space with uniquely tailored experiences and cuisines to ensure a business gathering that raises connectivity and collaboration to unparalleled levels.
Meetings at a Glance
- 11 meeting rooms, Grand Ballroom, and pre-function spaces
- Implemented standard protocol during registration
- High standard of sanitizing and hygiene for event spaces and amenities
- Physical distancing seating arrangement
- Service staff trained to operate under protocol
- Customized catering menu served individually in Bento Box*
- IT assistance for online meeting
- Complimentary Wi-Fi in meeting areas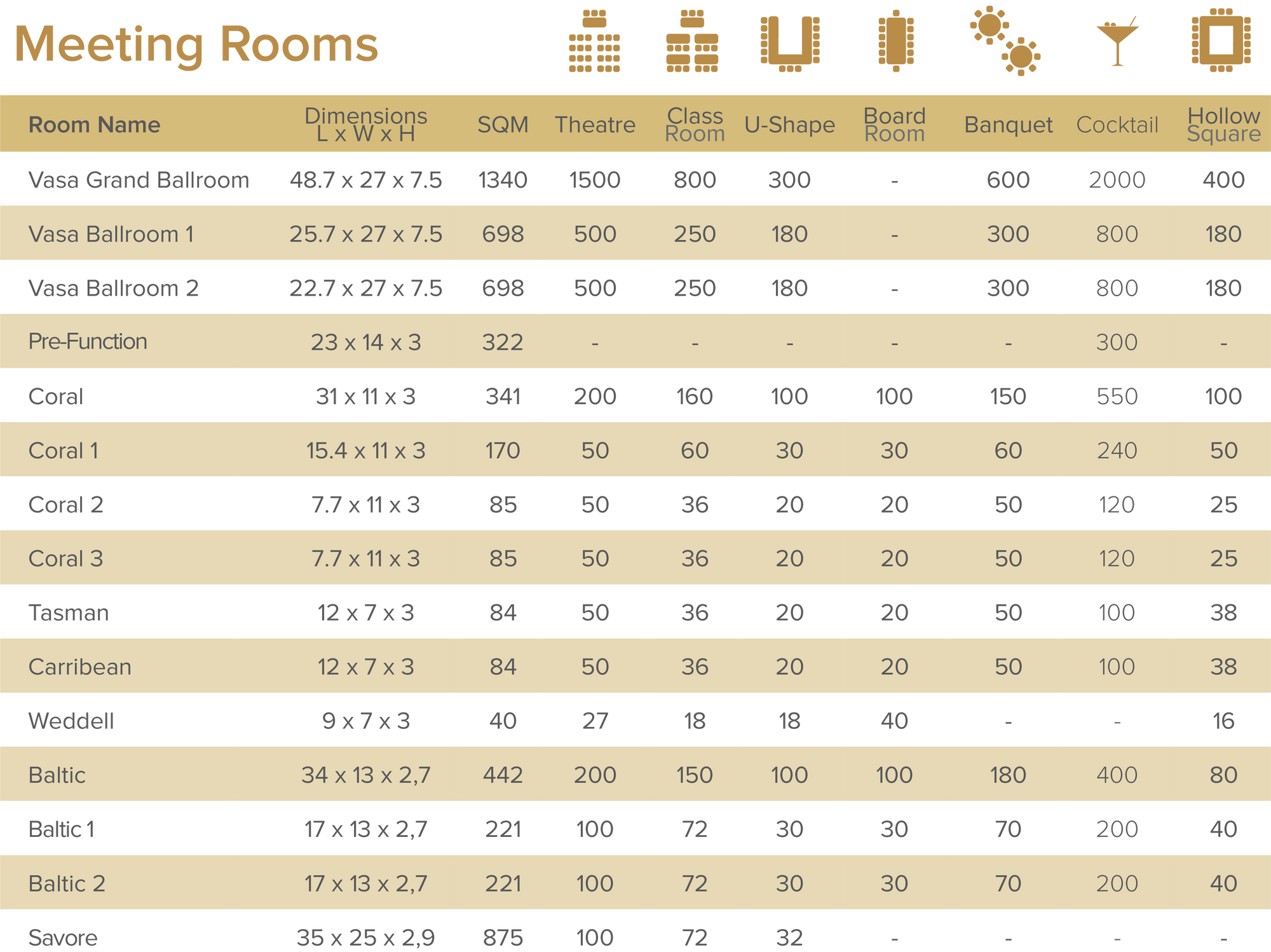 The Grand Ballroom
Set the stage for any occasion. The spectacular décor and design of The Grand Ballroom – together with its luxurious table settings, great cuisine, and committed service – makes it the ultimate venue for the most successful events.
Plan Your Event With Us
​From putting up the decoration to preparing the venue, all the way to preparing delicious meals, beverages, and birthday snacks, we've got you covered. Below an impression of past private events at Vasa Hotel Surabaya. ​

​No matter the scale of your private event, the dedicated team at Vasa Hotel Surabaya is excited to help you plan your dream birthday party, school reunion, family gathering, or any other event you want to hold.