WELCOME TO VASA HOTEL SURABAYA
5-STAR LUXURY HOTEL IN INDONESIA
Vasa Hotel Surabaya is designed to bring you an upscale modern-day luxury hotel experience in Indonesia from your arrival to your next time. Perfectly located in the heart of West Surabaya, near the highway and 30 minutes from Juanda International Airport, our 5-star hotel is within easy reach of Surabaya's prestigious corporations, landmark attractions, and shopping centers, restaurants, and nightlife.

Boasting an extravagant design, Vasa Hotel Surabaya offers 383 Rooms, Suites, and Residences that blend the privacy and convenience of accommodation with the service and amenities of a first-class hotel. All accommodations offer more living space than standard hotel rooms in Surabaya and are equally suitable for short- and long-term stays. Guest amenities range from stunning restaurants and bar, an outdoor pool, a fitness center, impressive event venues, an outdoor wedding chapel, and a Helicopter Landing Pad.
An innovative blend of business and expectation of style, comfort, excellent service, and art with technology. Find exciting things to do where travel and pleasure happen next to your room. Vasa Hotel Surabaya will surpass your ordinary travel to become an endless pleasure.
OFFERS
​Enjoy exclusive hotel deals and special offers on accommodation at Vasa Hotel Surabaya. A convenient location, magnificent views, extravagant interiors, and fabulous cuisine come together to create a travel experience unlike any other. On your next business or holiday trip to Surabaya, allow us to pamper you with one of these exceptional specials.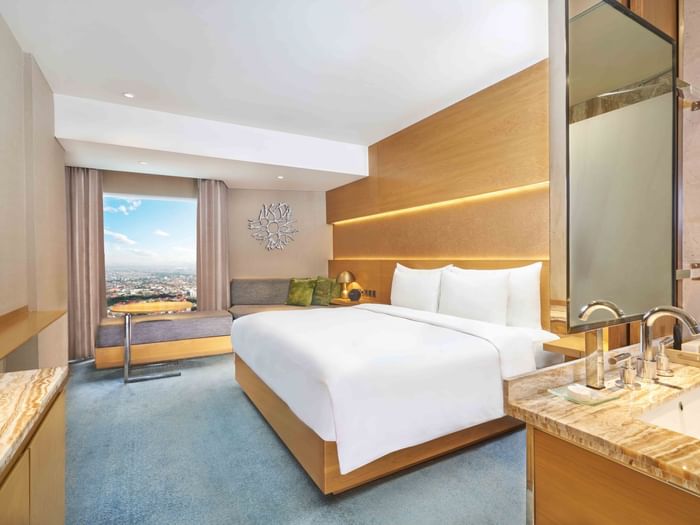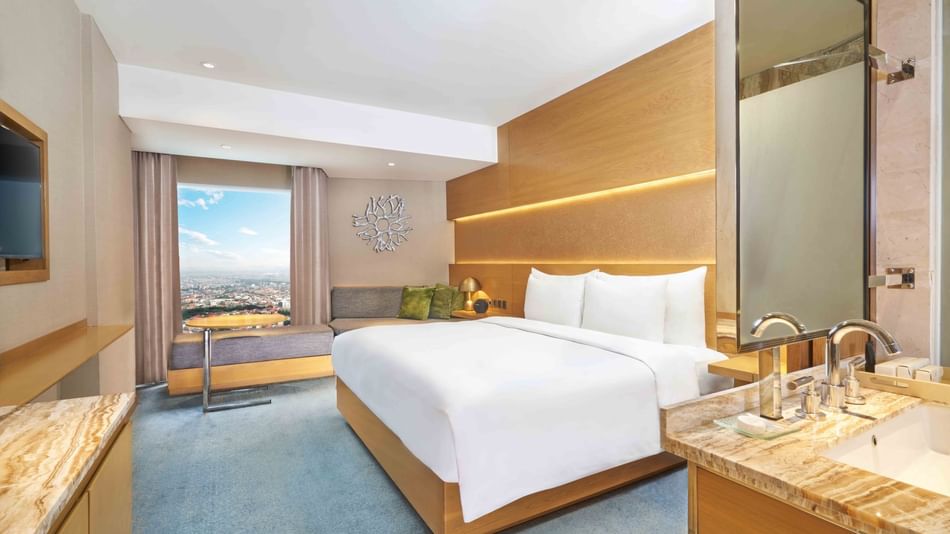 SELECT ROOM
Select Rooms are located on the 7th to the 11th floor and are equipped with a 43 - inch high - definition LED television & audio speakers with a spacious marble bathroom and rain shower.
Read more
TRAVEL PLEASURE
​Vasa Hotel Surabaya is one of the premier hotels in Surabaya for enjoying a relaxing stay in a setting distinguished by unmatched luxury. From an infinity swimming pool and a state-of-the-art health club to a helicopter landing pad, a children's playground, and a private room for massage treatments, we provide the five-star amenities and facilities that modern business and leisure travelers demand.
​Boasting first-class meeting rooms and personalized event planning and catering, Vasa Hotel Surabaya is the perfect location for your business gathering in West Surabaya.

Designed to accommodate signature events that leave a lasting impression, the impressive array of event spaces is topped by our professional service, stunning accommodation, and amenities with safety, hygiene, and personalized standard.