Facilities & Services
Your Elevated Stay Experience Starts Here
Designed for the best of both worlds: a relaxing holiday and a productive business stay, Vasa Hotel Surabaya is set in a prominent location with thoughtfully curated facilities and activities.
Guests can find unparalleled luxury fusing with local wits in the small details throughout the premises of Vasa Hotel Surabaya. From the thematic lobby design that adheres to current international or local celebrations to all the well-curated menus in its three restaurants; 209 Dining, Chamas Restaurant and Bar, Xiang Fu Hai, and Bonne Journee patisserie.
Unparalleled luxury
From the glistening infinity swimming pool and a health club with state-of-the-art equipment to a helicopter landing pad, a children's playground, and a private room for massage treatments, Vasa Hotel Surabaya amenities and facilities feed the demand of both business and leisure travelers.
There is more
You can indulge your adventurous calling by visiting one of the many famous culinary must-visit spots like Kartiko Heritage or Sambal Bu Rudy Restaurant.
Visiting the historical landmark Taman Makam Pahlawan (Heroes Cemetery) can be an option for those interested in history. Meanwhile, your retail therapy is visiting Pakuwon Mall, the biggest shopping mall in the city.
A first-timer has nothing to worry about as Vasa Hotel Surabaya's concierge and front-line staff are the fixers to everything there is to know about this city of Surabaya.
Slideshow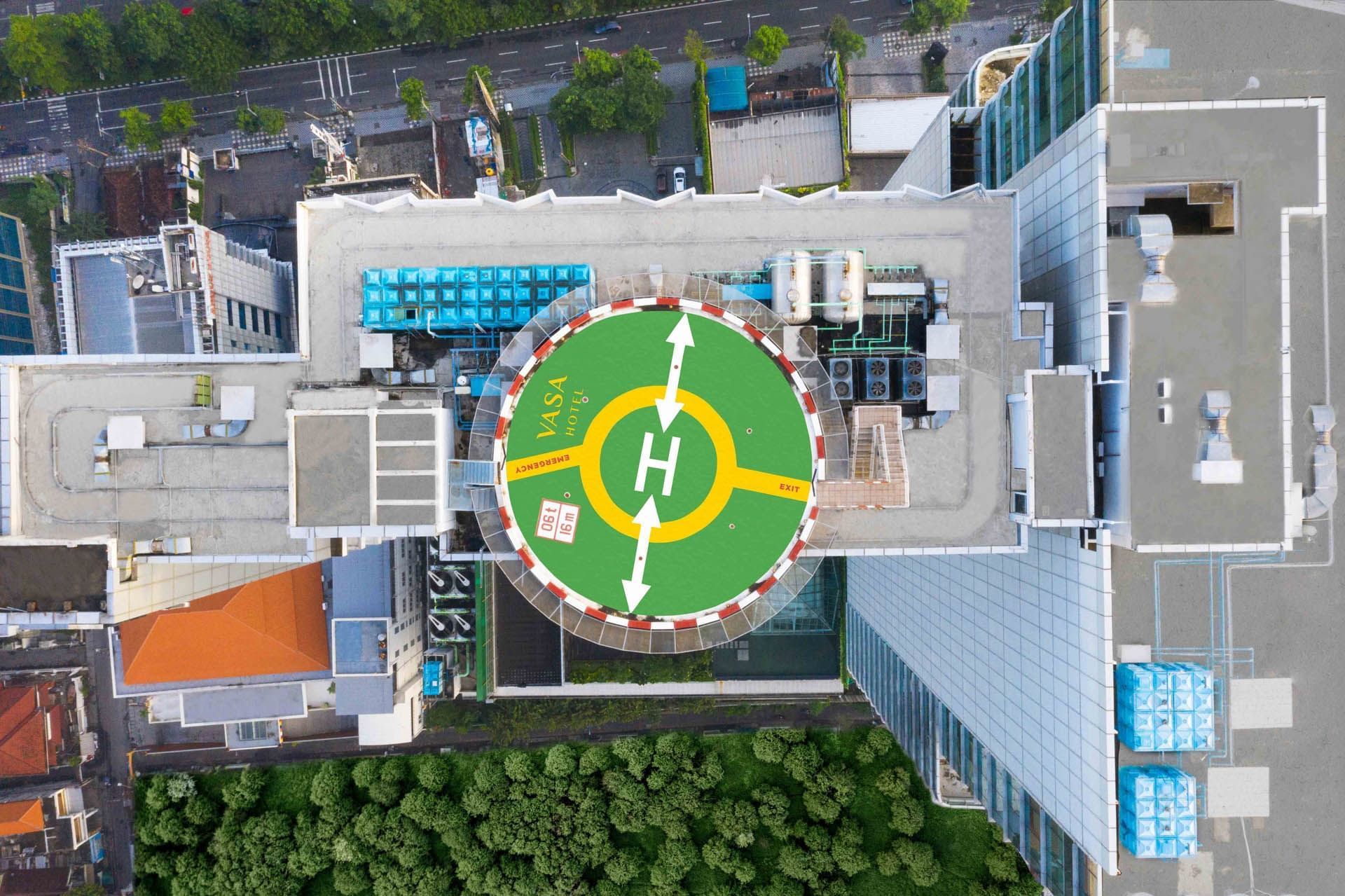 Services
5-Star Services in Surabaya
Experience Surabaya like a local at Vasa Hotel Surabaya. Our hotel is situated around Surabaya City Centre, making us the ideal choice for corporate travellers to family. Leisure guests of the hotel love location few minutes away from shopping, restaurants and exciting attractions such as shopping mall. Immerse yourself in local culture, history and art in the nearby galleries, museums and culinary. After exploring East Java's capital, return to the hotel and let us pamper you with a massage treatment. No matter guest interests, there's something for them only moments from our hotel in the vibrant city of Surabaya.
World-class service and genuine hospitality
With world-class service and genuine hospitality, staying at Vasa Hotel Surabaya will exceed all expectations. Our staff is committed to delivering an unparalleled level of personalized service attuned to your every need, ensuring that your experience with us is second to none.
Things to do in Surabaya
Must visit places near Vasa Hotel Surabaya
Vasa Hotel Surabaya is one of the five-star hotels located near shopping malls and golf courses. It is also a convenient area for discovering this second-biggest city in Indonesia. The concierge can be your guide and a fixer in shopping, dining, or visiting historical landmarks.
Browse the nearby attractions below about what Surabaya has to offer. And always feel free to contact concierge or front desk staff for further information and travel arrangements.
Contact Us