Take Advantage of Our Wide Range of Facilities
​Vasa Hotel Surabaya is one of the premier hotels in Surabaya for enjoying a relaxing stay in a setting distinguished by unmatched luxury. From an infinity swimming pool and a state-of-the-art health club to a helicopter landing pad, a children's playground, and a private room for massage treatments, we provide the five-star amenities and facilities that modern business and leisure travelers demand.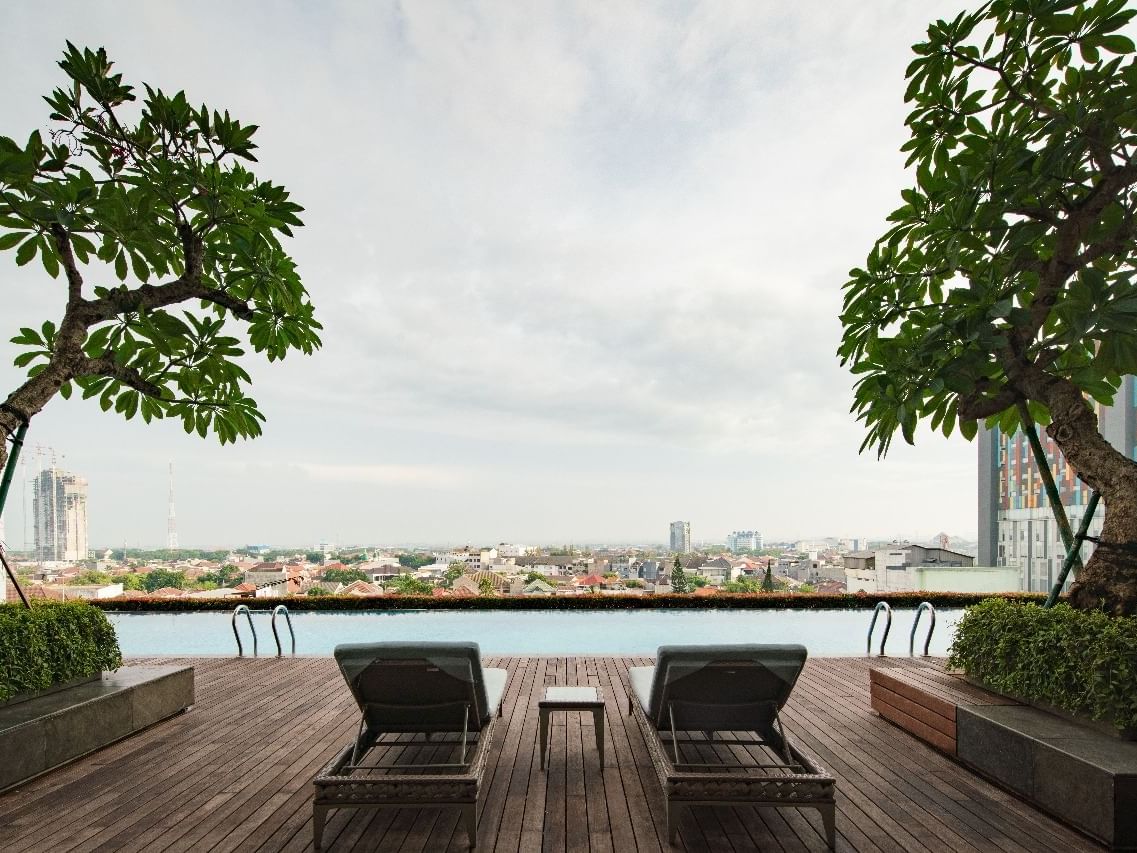 Infinity Swimming Pool
Located on the 5th floor, our outdoor swimming pool, which is available exclusively for hotel guests, offers the perfect venue to simply enjoy a refreshing dip. Four comfortable poolside sofas provide an interesting twist to this unique outdoor space. Our adult pool is 1.5 meters in depth and our kid's pool is 0.8 meters in depth.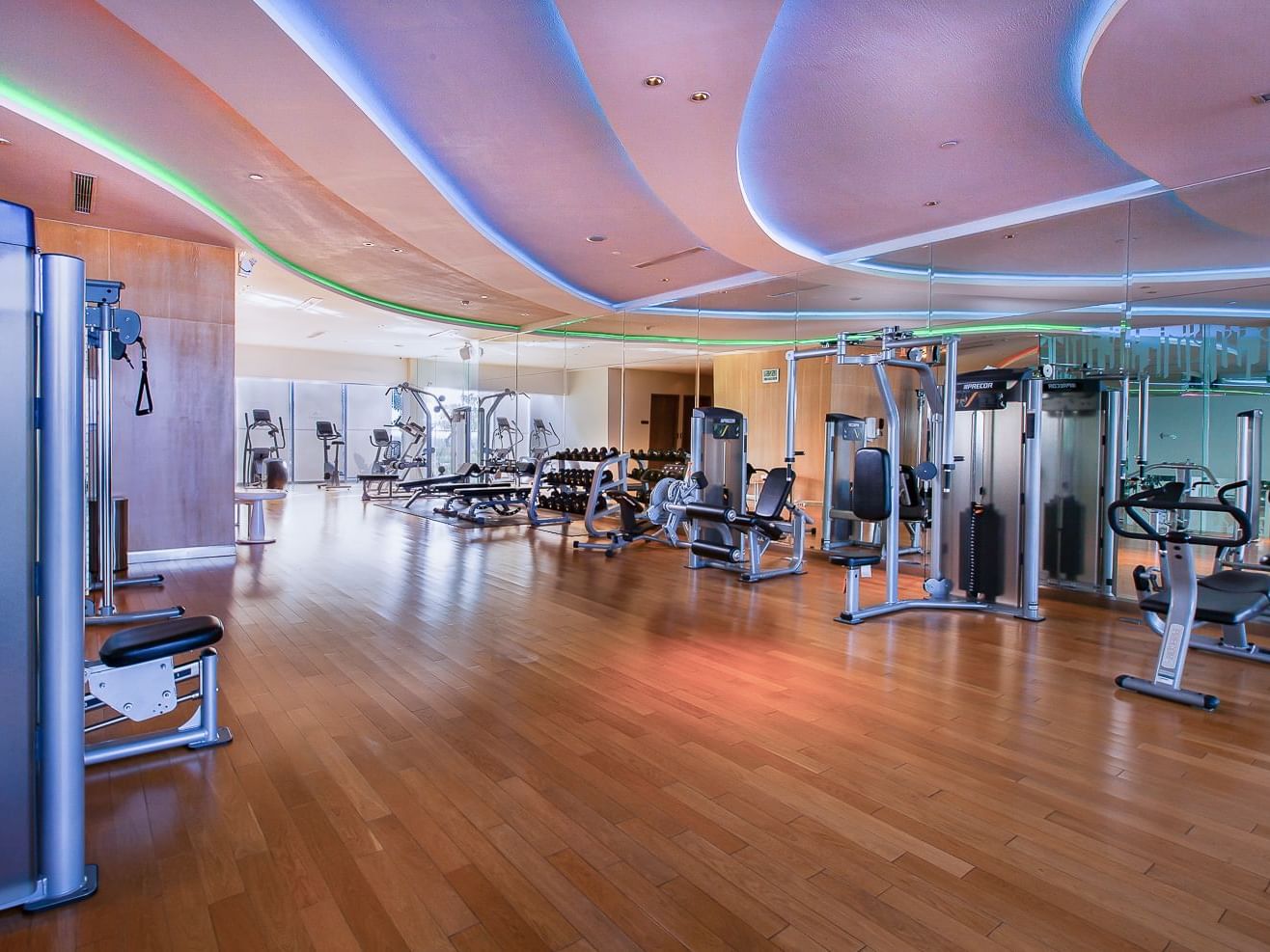 Flex & Fit Health Club
Taking a break from your daily routine does not have to mean taking a break from your exercise routine. Travel and fitness can work together to create a happier, healthier you. Maximize your stay when you use our state-of-the-art fitness equipment in Flex & Fit, our fitness centre located on the fifth floor.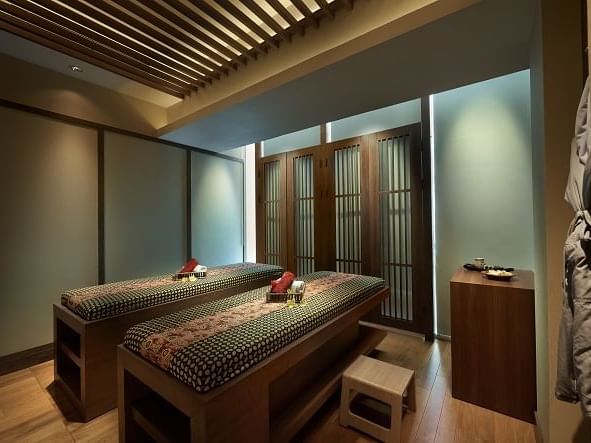 Tangerine Dream Spa
We believe that a balance between exertion and relaxation is the key to achieving a feeling of inner tranquility and rejuvenation. Our therapist will guide you a treatment to rediscover mental, physical, and spiritual harmony, leaving you feeling enlivened and transformed.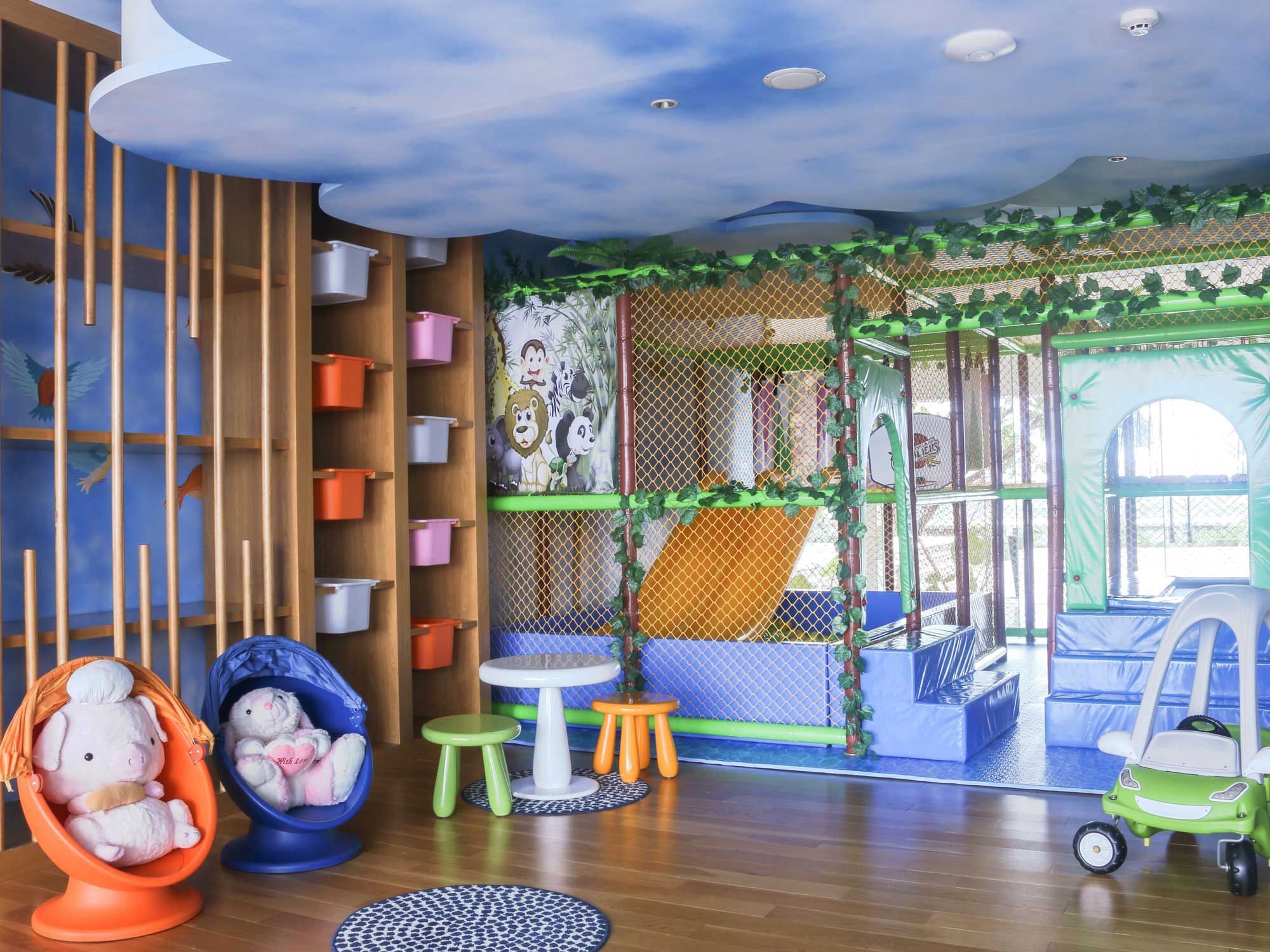 Children's Playground
Our Children's Playground on the fifth floor features games, toys and enriching activities to give parents complete peace of mind. Children must use socks in our playground area and be supervised by an adult.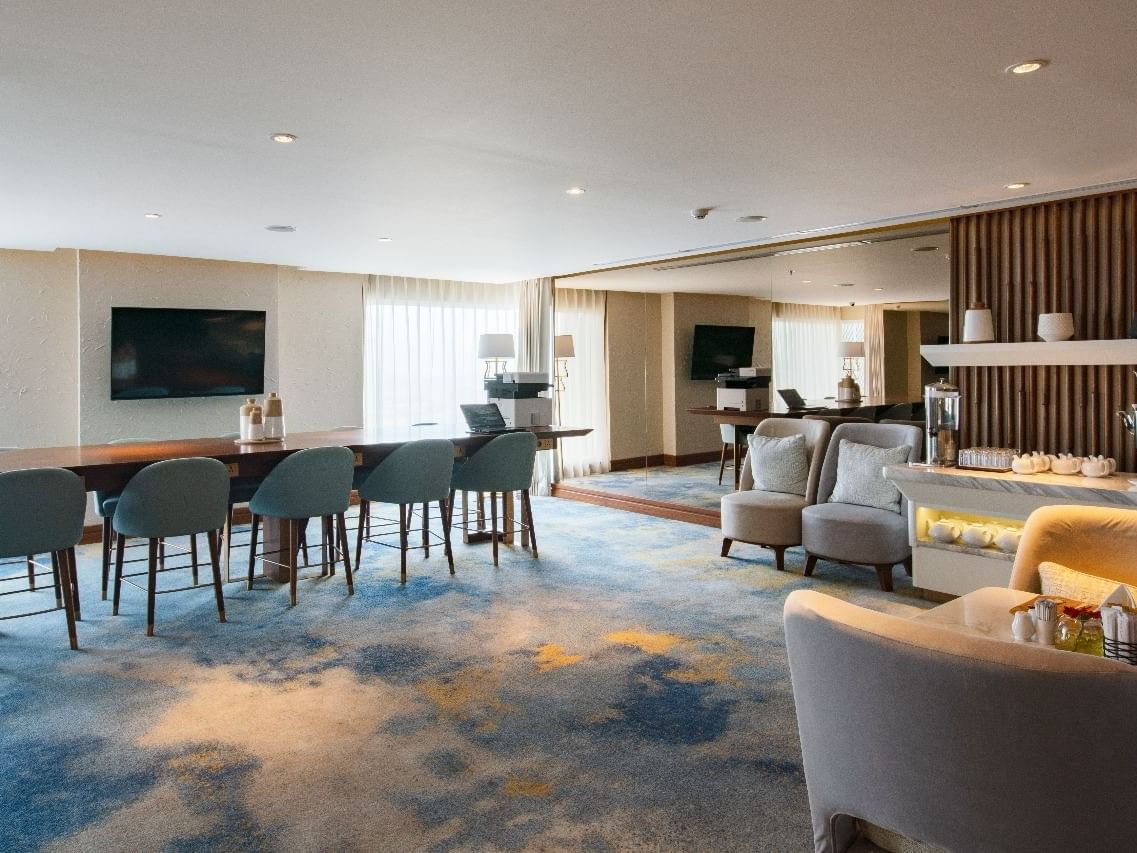 Executive Club Lounge
The Executive Club Lounge is located on the 33rd floor and is opened daily from 06.00 AM to 08.00 PM. Exclusively designed for our discerning guests who desire more personalized service, greater privacy, luxurious guest rooms and suites, and distinctive amenities to make their stay more comfortable