Temukan objek wisata lokal di dekat hotel kami di Kota Surabaya
Terletak di jantung pusat kota Surabaya, dekat dengan pusat perbelanjaan dan lapangan golf terbesar di kota, Vasa Hotel Surabaya adalah salah satu hotel terbaik untuk menemukan kota Indonesia yang ramai dan semarak ini. Biarkan concierge kami menjadi panduan Anda ke tempat-tempat terbaik, landmark, kegiatan keluarga, restoran, belanja, dan banyak lagi.

Silakan telusuri tempat-tempat wisata terdekat di bawah ini untuk mencari tahu lebih banyak tentang apa yang ditawarkan Surabaya. Dan selalu merasa bebas untuk menghubungi petugas concierge atau staf meja depan kami untuk informasi lebih lanjut dan pengaturan perjalanan.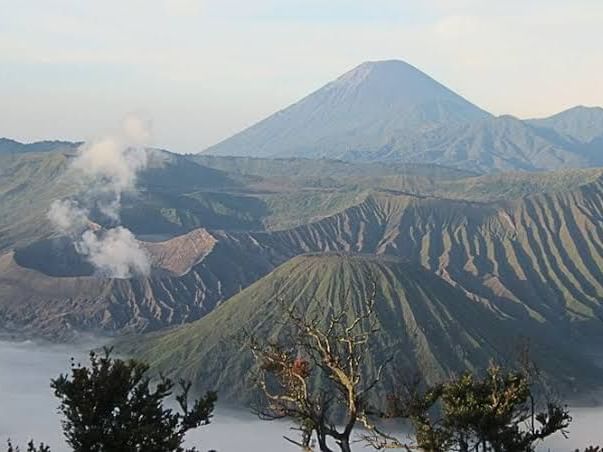 Bromo Tengger Semeru National Park
"Resting in Tengger, over 120 kilometres off Surabaya, is a renowned volcanic complex sprawling on the vast caldera of an ancient volcano. The famous volcano of this complex is called Mount Bromo or Gunung Bromo. The surrounding area, called Bromo Tengger Semeru National Park, comprises 4 lakes, 50 rivers and striking mountain ranges. It is also home for diverse species of fauna and flora, some of them endangered and endemic."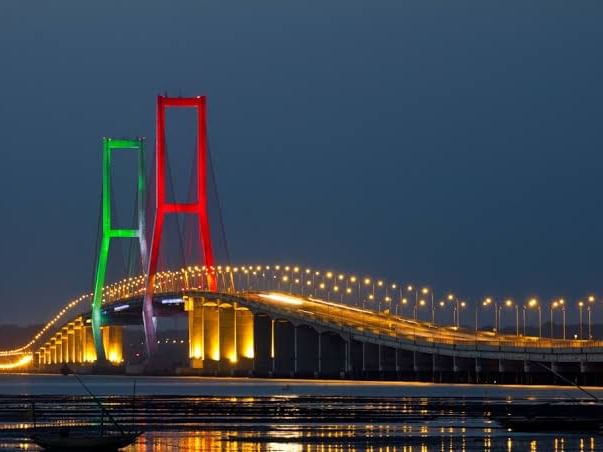 Suramadu Bridge
The Suramadu Bridge was completed in 2009 and it connects Surabaya to the island of Madura over the Madura Strait. Suramadu is an abbreviation for Surabaya-Madura, and the bridge shortens the travelling time to Madura Island by up to 90 minutes.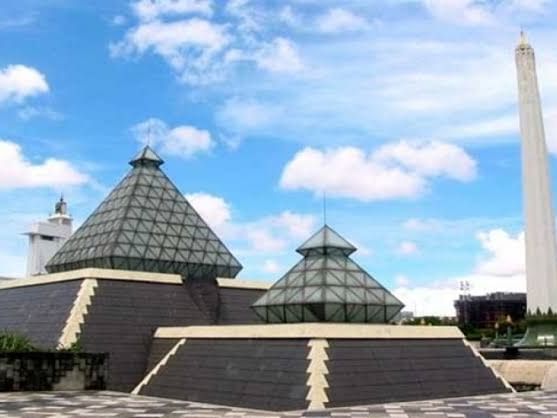 Tugu Pahlawan
Tugu Pahlawan or Monument of Heroes is the main symbol of the city. It was build to commemorate those who made brave contributions to the region during the Battle of Surabaya on November 10, 1945. The monument has an upside down nail shape and is more than 40 metres in height. A museum can be found inside the monument and now this particular tourist attraction is also a famous photography object. The Tugu Pahlawan is open from 08.00 am - 15.00 pm (Tuesday-Friday) and 07.00 am - 12.00 pm (Saturday-Sunday). Located about 25 minutes from the hotel.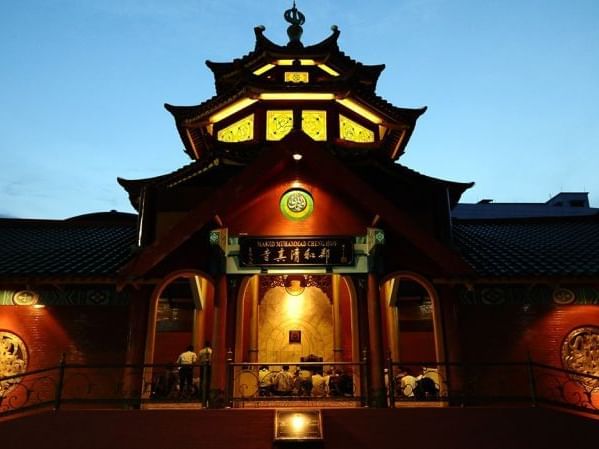 Cheng Ho Mosque
The Cheng Ho Mosque is the first mosque in Indonesia built using Chinese-style architecture, also serves as a historical monument for Chinese Moslems in Surabaya. Located in Jalan Gading, the mosque was built in 2002 to commemorate Admiral Cheng Ho for his contributions in introducing Islam to the Chinese community in Indonesia.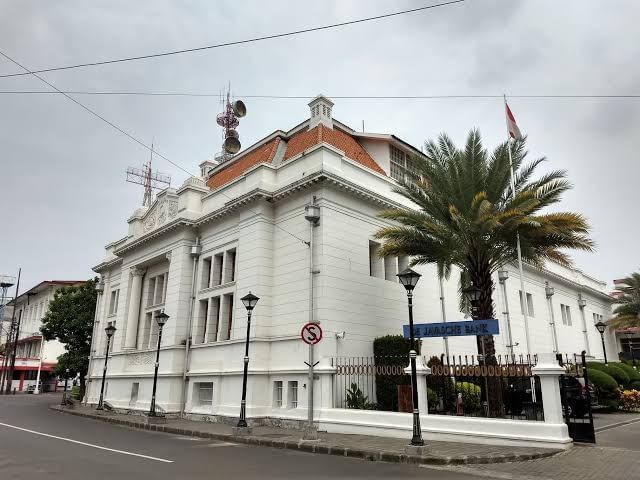 De Javasche Bank Soerabaia
It was officially founded by Bank Indonesia and was opened on 27 January 2012 after its restoration. The museum occupies a building formerly known as De Javasche Bank, the central bank of Dutch East Indies. After the Indonesian Independence, the building continued to function as the Bank Indonesia's branch in Surabaya until 1973.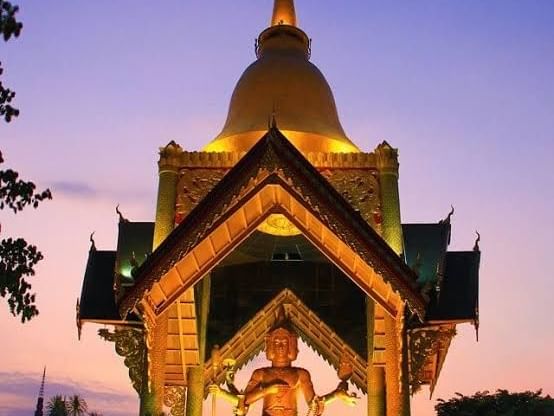 4 Brahma Statue Arts
The Indonesian Muri Record as the largest Buddhist statue in Indonesia. Located about 30 minutes from the hotel. It is dedicated to Chinese deities and other Asian religious icons. It is located within the Atlantis Kenjeran Park Surabaya amusement park and become a tourist destination, even though it is originally a worship place for Tridharma followers.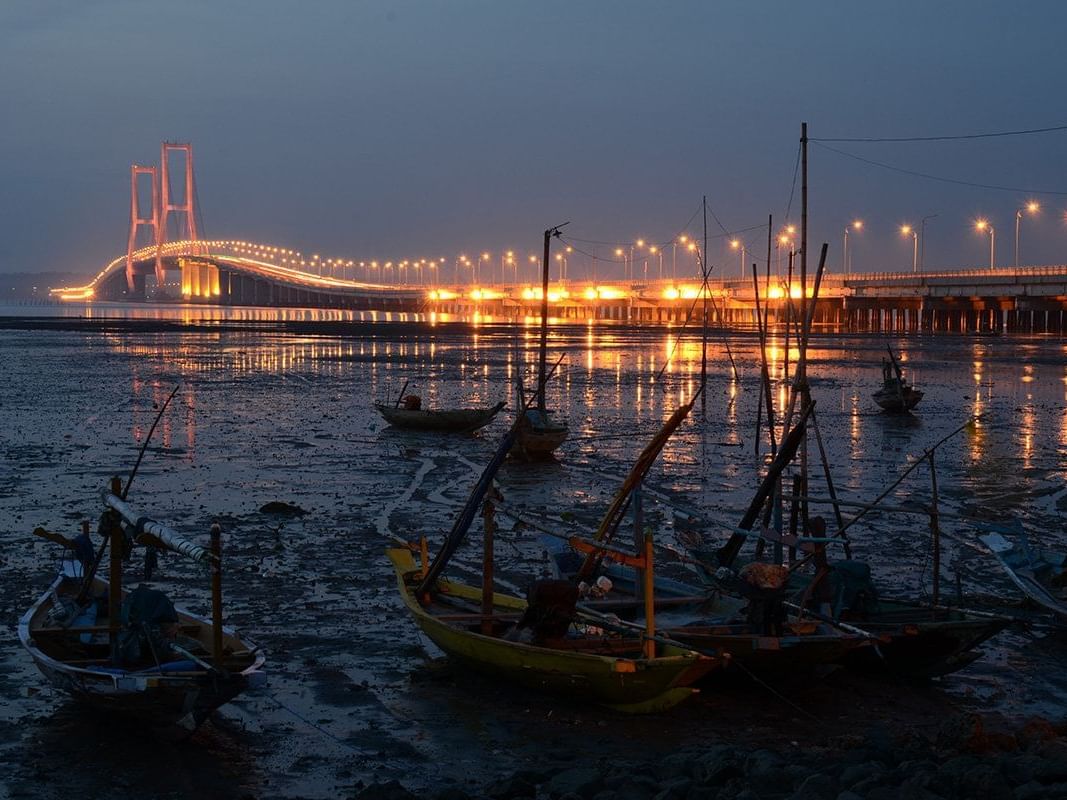 Kalimas Traditional Harbour
For a strong whiff of the sea and a taste of what remains of old Surabaya visit the Kalimas Harbour, the city's original port. This is where broad-beamed pinisi schooners unload produce along a 2 km stretch of quayside. The best time to visit is early in the morning when the boats are setting sail.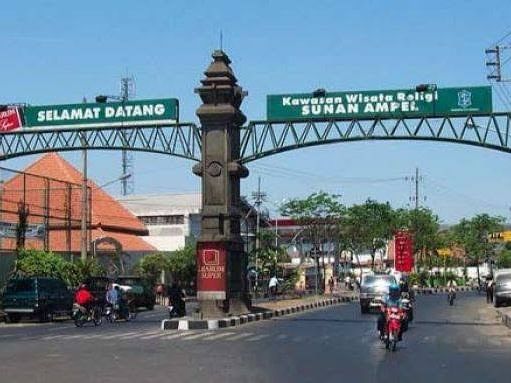 Kampung Arab Surabaya Ampel
Kampung Arab Surabaya Ampel is located in the Sunan Ampel Religious Tourism Area. In the area, there are also mosques and the cemetry of Sunan Ampel which is a Muslim pilgrimage destination.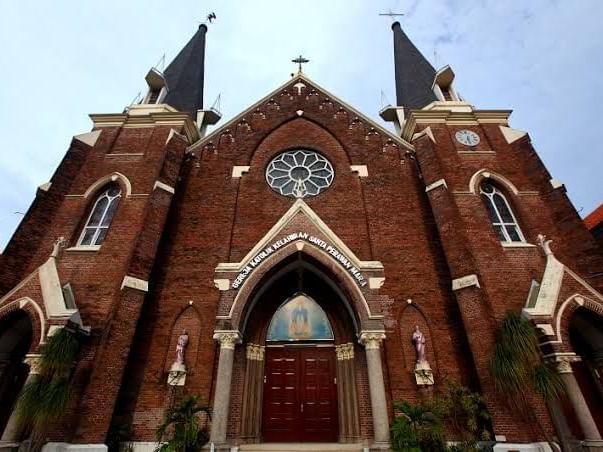 Kepanjen Church
The Roman Catholic Church of Kelahiran Santa Perawan Maria, which also recognized with The Roman Catholic Kepanjen. The Church that is built in 1899 is the eldest church in Surabaya. You can reach this church for about 30 minutes by driving from our hotel.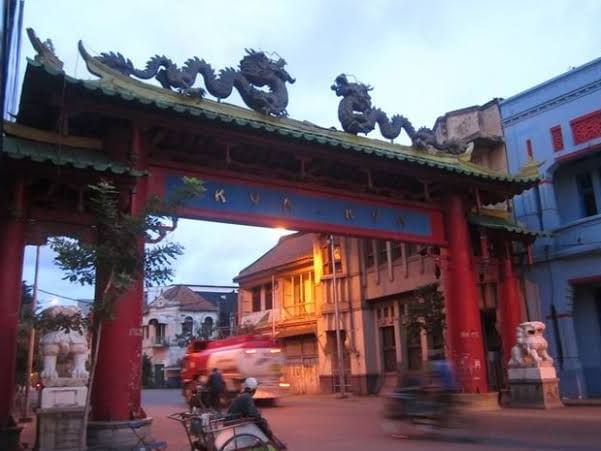 Kya-Kya Market
Surabaya's own Chinatown is the most intriguing attraction in Surabaya where you'll find traditional Chinese delicacies - loads of local restaurant and market to explore while strolling the area. The word kya-kya is taken from one of the dialects of Chinese which means walking around.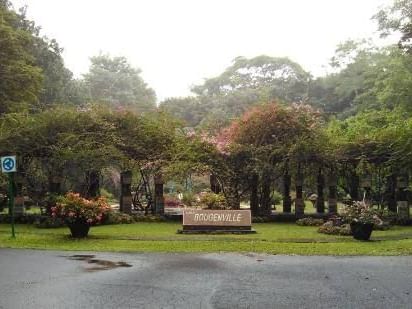 Purwodadi Botanical Garden Surabaya North Quay
Purwodadi Botanical Garden is a research centre in Purwodadi, Pasuruan, East Java, Indonesia. It has an area of 85 hectares (210 acres) and more than 10,000 types of trees and many plant collections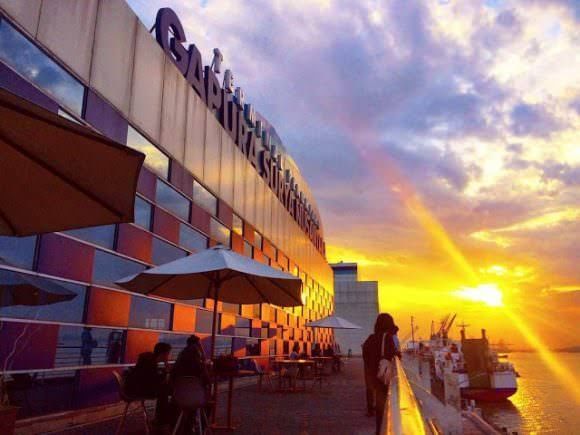 Surabaya North Quay
Surabaya North Quay is an alternative creative and friendly tourist destination for Surabaya. You can enjoy live music entertainment, art attractions, exhibitions of local community products, and culinary markets. Offering views of the harbour, the sea, and also the moment of the Cruise that leans there.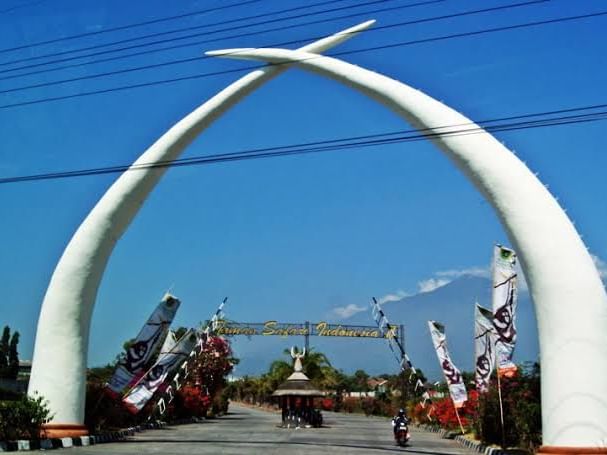 Taman Safari Indonesia II
Taman Safari Indonesia 2 is one of the largest safari parks in Asia, located on the downhill of Mount Arjuno, Prigen District, Pasuruan Regency, East Java. It has a wide range of animal species in Indonesia, swimming pool with sophisticated air filter systems, and lush, and complex habitats. Taman Safari Indonesia has become an environmentally friendly and habitat-oriented tourist destination.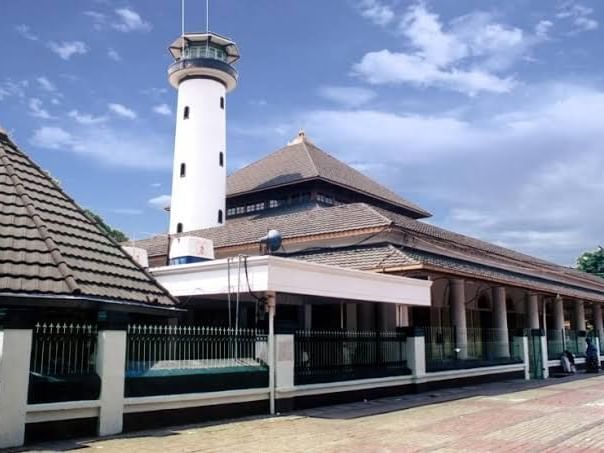 The Ampel Mosque
The Ampel Mosque is an ancient mosque located in the Kampung Arab Surabaya Ampel sub-district. The oldest mosque in East Java was built in 1421 by Sunan Ampel where his cemetry is located within the area.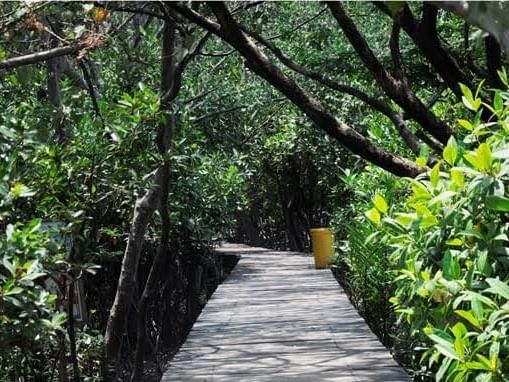 Wonorejo Mangrove Eco Tourism
Despite its pollution and crowded traffic, the mangrove forest Surabaya is still a great place to enjoy nature. Located near Juanda airport, visitors can walk down the bamboo bridge over the river and through the shades of the forest. Or they can take a boat ride to enjoy the beautiful scenery from the water. Come by to enjoy mangrove forest where you can relax and get away from the bustling city. Located about 25 minutes from the hotel. Opens daily 8.00 am – 16.00 pm.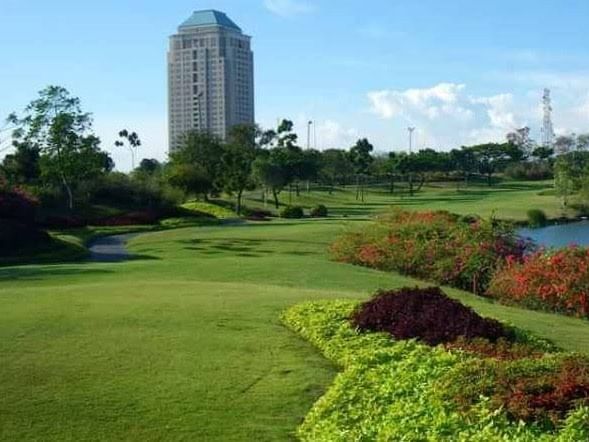 Bukit Darmo Golf Surabaya
This challenging golf course offers scenic views and an unpredictable game that will make you eager to return again and again. Due to its bunkers, lakes and rivers as hazards, you'll feel your game continue to improve with every tantalizing round.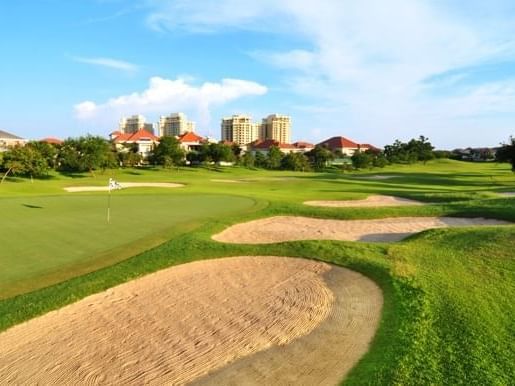 Golf Graha Family
"The beautiful 18 holes and 72 pars championship course located just 12 minutes driving from the hotel; which original designed by the famous world golfer, Mr. Arnold Palmer - with bunkers, rivers and lakes as hazards will assure you to have an interesting, challenging and pleasurable golfing."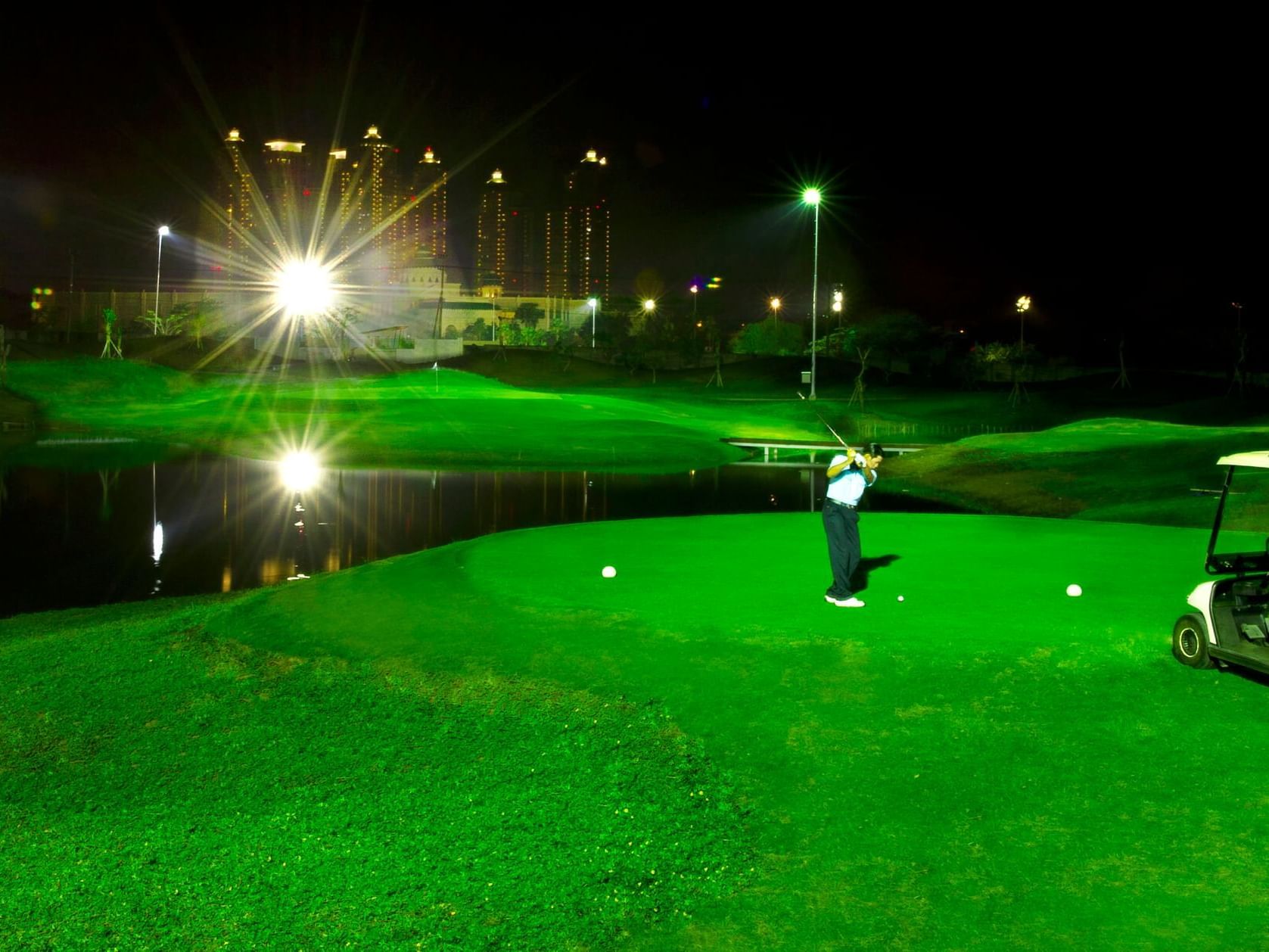 Pakuwon Golf & Family Club
Pakuwon Golf & Family Club offers one of the greatest golf courses in East Java, and the only golf course that has a golf night in Surabaya and East Java. Located only 15 - minutes drive from our hotel.